Our new school
Our new school – site plan
(1 York St, Luton, LU2 0EZ)
Windmill Hill is located in a mixed residential / business area, close to Luton train station and a number of green spaces.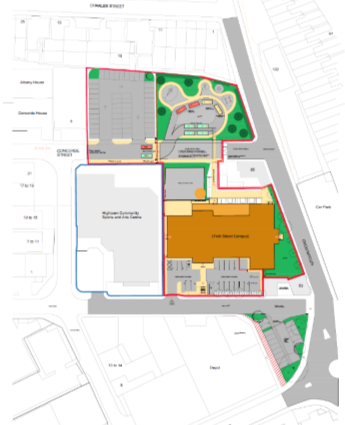 Windmill Hill is moving into an existing building that has previously been a secondary and primary school.
Extensive external works are being undertaken to provide an accessible playground and safe access onto site for transport.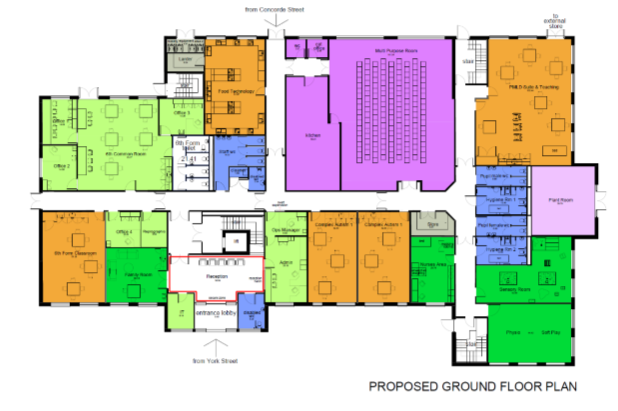 Internally specialist areas are being provided for complex autism and physical difficulties, including a sensory and physio room. Completing the ground floor learning areas are a specialist food technology room, multi-use hall and a sixth form area.
On the first floor there will be additional classrooms, a music room, pastoral area and gym / dance / drama space.